Published on
What is Network Visibility?
Updated on
In an enterprise computer network setting, network visibility offers the ability to view, collect, analyze, route, and streamline traffic flowing across the data center network.
View and Collect Data
Digital communications and solutions are the foundations of information transfer and storage. Since this data is transported and stored on networks, network visibility and security are the top priorities of every network-related department or operations team on a global scale.
Analyze and Route Data
When all the different visibility components are at work within your network, the data can be filtered, deduplicated, and otherwise optimized for specific appliances that measure performance, analyze and monitor traffic, and watch for security breaches in the form of malicious code or packet content. As a result of successful packet-level network visibility monitoring, companies make better-informed decisions, produce detailed traffic reports, protect client data, and meet compliance regulations.
Streamline Traffic Flow
The continually increasing volume of digital data must be managed and protected. As a business grows, the volume of network users also expands, and those users access portals that likely contain confidential data. "Blind spots" within the traffic flow can develop as networks get busier and more expansive, so it follows that safeguarding data is one of the most vital tasks facing data center leadership. Data visibility is crucial to providing the most reliable level of security.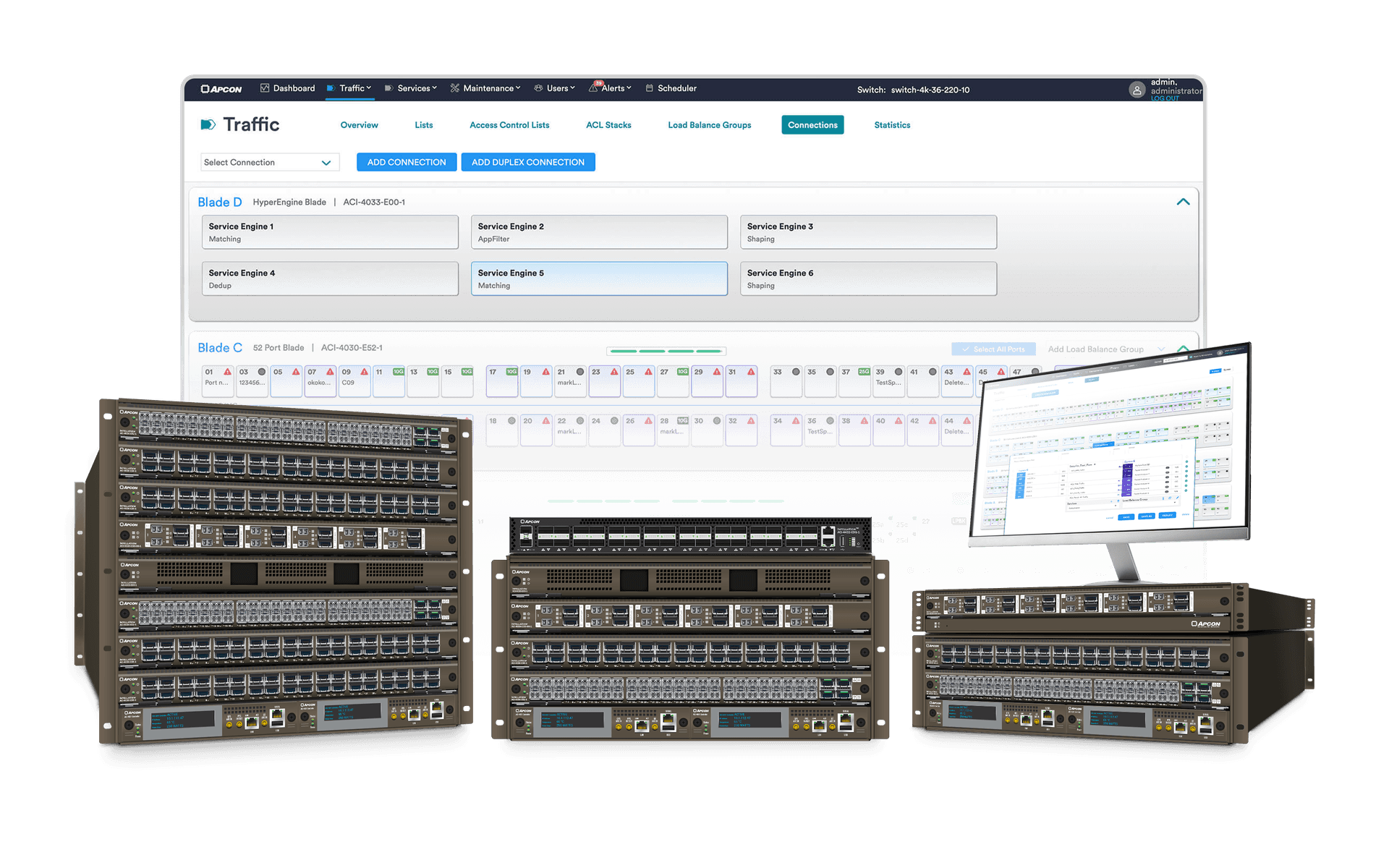 APCON's Network Visibility Solution
APCON's aggregation and filtering solutions provide 100% network visibility, collecting and sending data to monitoring, performance, and security tools for faster insights.
Our all-in-one solution combines network visibility technology and third-party solutions for data centers, virtual machines, and cloud networks on one platform. We are purpose-built to help identify blind spots, bottlenecks, and potential performance issues to help prevent security threats.
If you feel your network monitoring or security infrastructure needs attention, improvement, or a complete overhaul, please review APCON's spectrum of network visibility solutions and contact an APCON representative for an online product demo.